Built with only one customer in mind.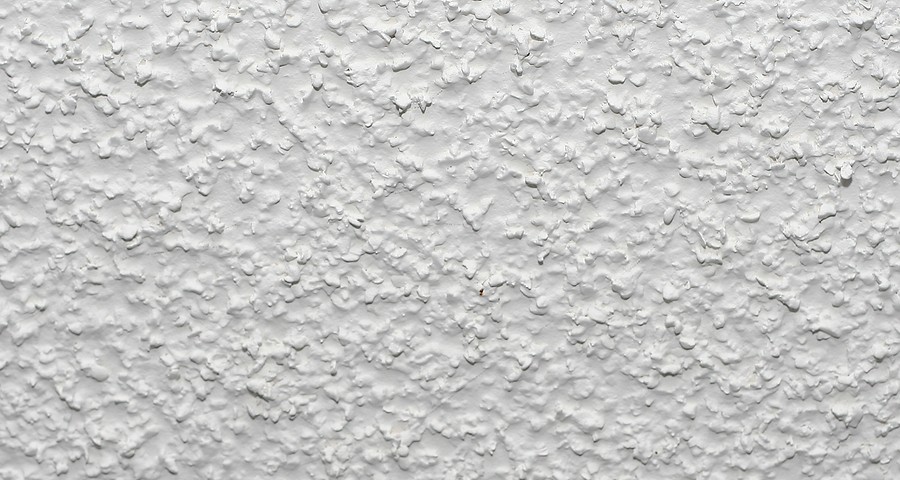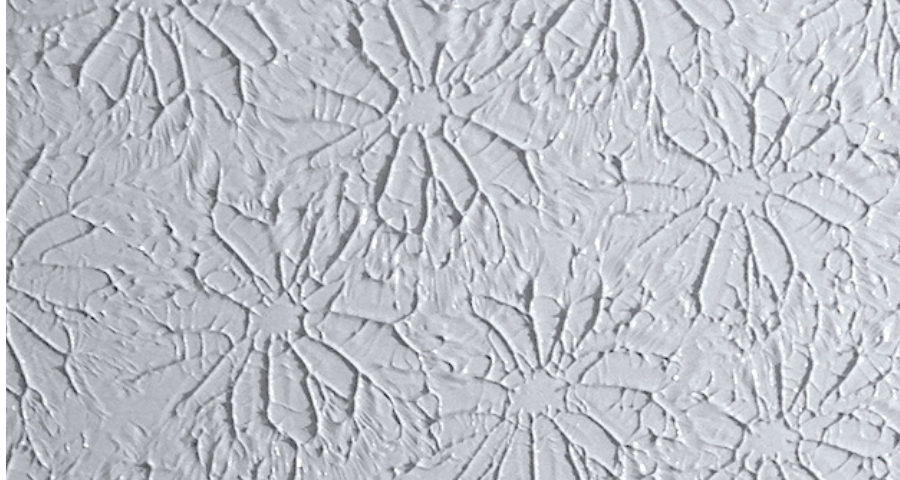 There are two common types of textured ceilings here in the Atlanta area. Popcorn texture is considered to be an acoustic absorber and is one of the most common (and ugly) ceiling surfaces applied over the last 25 years. It's nothing more than wet vermiculite slop – shot up on the ceiling during construction. So, if it hasn't been painted yet it should easily be removed.
Steps to Popcorn Removal:
Protect Interior Flooring, Furniture and Appliances
Dampen the ceilings with a light mist of water
Scrape popcorn ceiling texture
Float out any imperfections on the current ceiling
Add a light orange peel texture (optional)
Apply prime coat to ceiling
Apply finish coat to ceiling
After completely protecting your home and furnishings with plastic sheeting, we will remove and dispose of that unsightly popcorn ceiling.
The #1 step many painters skip is what is known as the prime coat.  This prime coat ensures a proper surface for paint to adhere to and last for years to come.  The prime coat will prevent yellowing and cracking in the months following the completed work.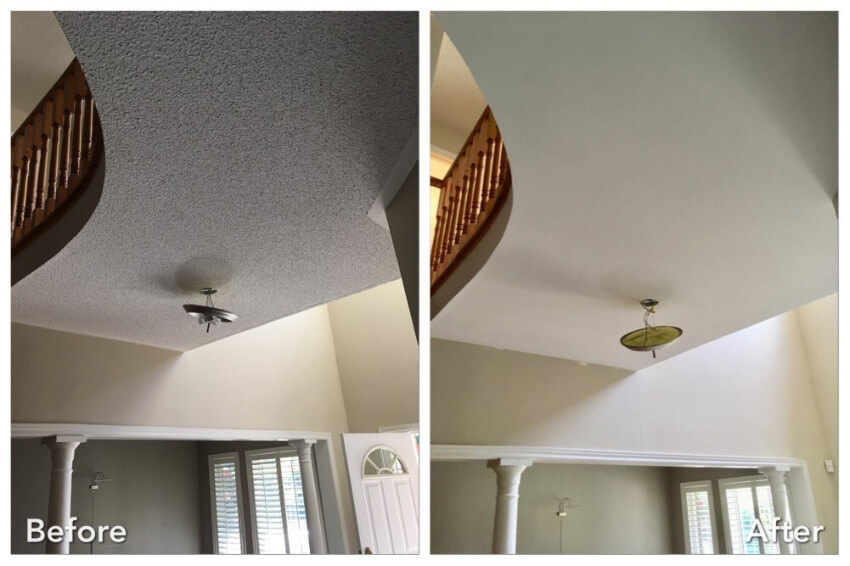 The other texture is the "Star" shaped or stamped drywall mud applied in a pattern. This is a little more difficult to remove and usually involves knocking down the high points, and them skim coated several times with fresh drywall compound until smooth. Again, everything changes if this has been previously painted. We sometimes recommend applying new drywall over the top of stubborn texture – providing a smooth new surface for your ceiling.