Built with only one customer in mind.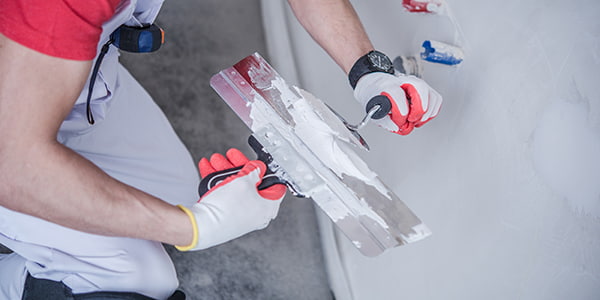 Most drywall repairs receive 2-3 thin coats of joint compound spread over a larger area than normal. This drywall repair process ensures adequate filling and assists us in having nicely sanded and feathered edges on our drywall repairs compared to having ridges, humps, and uneven repair work.
Common Drywall and Plaster Repairs:
Chipped Corners
Water Damage
Nail, Screw, and Hanger Holes
Peeled Layers
Cracks in Plaster
Holes in Drywall
With larger repairs or installation – we can erect temporary plastic walls in areas of the house where the drywall repair work is isolated to a room or area when doors are not available to close which helps keep
drywall sanding dust to a minimum. In addition, the drywall dust which is generated on interior drywall repair projects is vacuumed up with a filtered vacuum and dust bag. This is a great benefit to your health and over all well-being.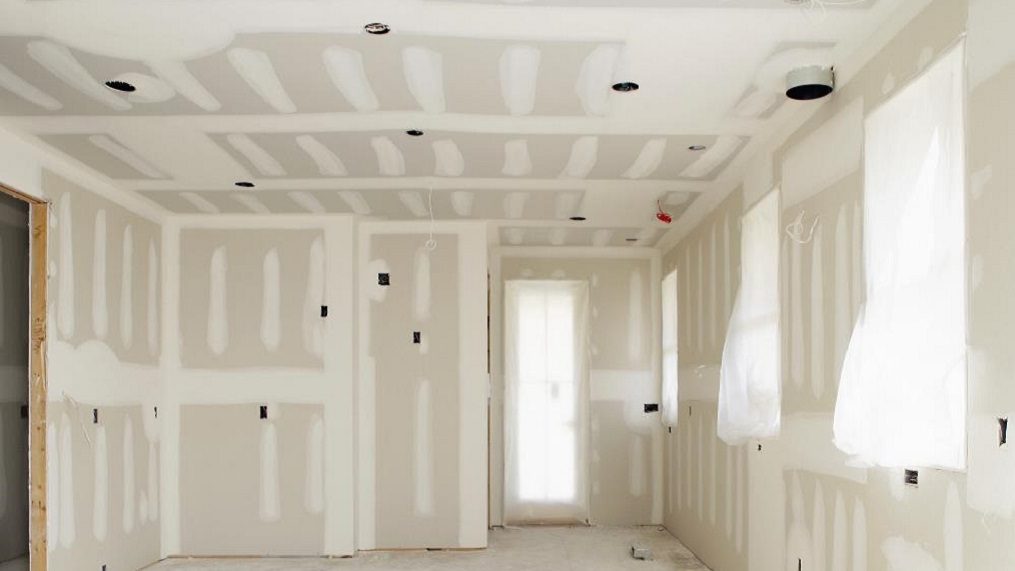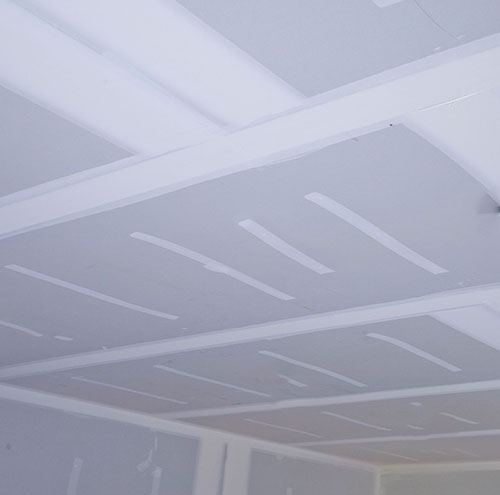 Weather it's a new construction project, and addition or just applying new panels over existing ceiling texture – we have the expertise to install and finish.